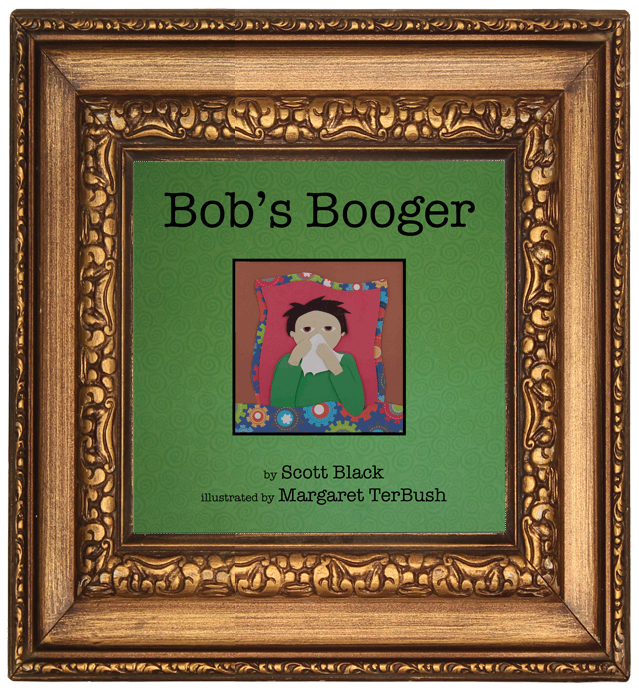 Title: Bob's Booger
Format:Hardcover
32 pages
ISBN: 9780985029104
Author: Scott Black
Illustrator: Margaret TerBush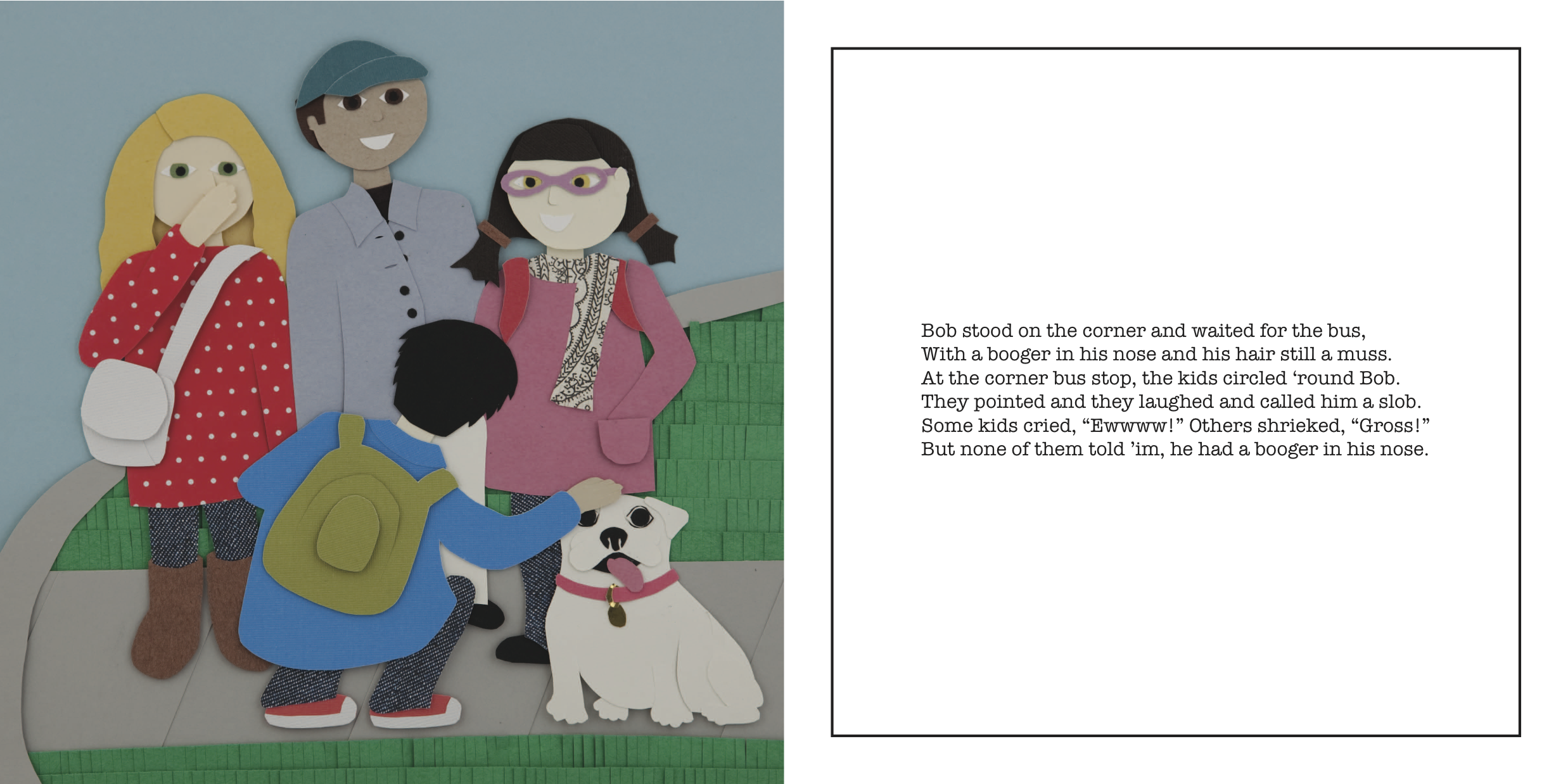 "Thanks to "Go the F--- to Sleep," there are plenty of so-called children's books out there that are really aimed at adults. "Bob's Booger," however, is one of those for parents and children alike. Scott Black uses a gross, embarrassing situation poor Bob is sick and forgets to wipe his nose to teach an important lesson to young readers about friendship. Everyone laughs at Bob, but no one tells him the reason until his pal Joe comes along. Way to go, Joe!"
-Los Angeles Times
"Takes me right back to elementary school and made me laugh like a fourth grader."

-Laurie Notaro, New York Times bestselling author